Release & homecoming
Written by Charles Boling - - no comments
This entry is mostly an excuse to include a couple more photos...
Mom had to stay home to cover Shana's babysitting jobs while she was helping at girls camp, so 3 of us drove to pick Matthew up from the airport and took him to the stake center in Longview, where we met Alexander (who had just dropped his truck off at the repair shop and was heading to work) and Matthew was officially released from his mission by Pres. John Schmit.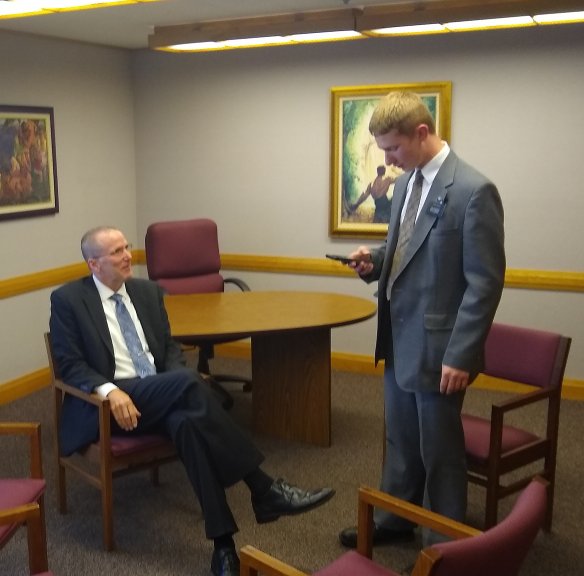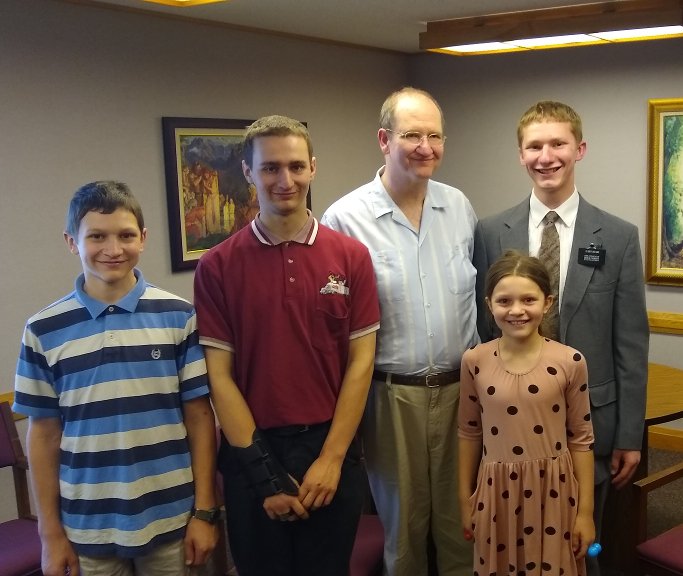 On the way home we stopped briefly by one of the neighbors (the kids' honorary grandma), and found the family outside to greet us when we arrived.
He didn't have a usable bedroom yet, so he helped me put the floor back together in the guest room (it was pulled up for construction related to our new well) and cleaned things up so he'd have a place to sleep. He went to bed fairly early so he can get some sleep before getting up at 3AM to drive back to Longview to pick up his brother from work. Tomorrow he'll go with us to Lacey, meeting his 3 sisters who have been at camp, to celebrate a cousin's birthday, and next week he starts work until he leaves for school in 6 weeks. No chance for this returned missionary to get bored!